December/January 2016/17
After the cold snap of early December we are now back to much milder weather. It has to be said that many of our plants,especially Daphnes prefer a more consistent cold temperature during the winter but they are still looking good at the moment.
We do still have (at time of writing-12th December) a few plants left of Daphne bholua 'Jacqueline Postill' and another batch of cutting raised plants which hopefully will grow on for late Spring,early Summer 2017.
Also available are one or two plants of Daphne bholua 'Limpsfield',these are strong plants grafted on to Daphne acutiloba and they are showing signs of a bit of flower for early 2017.
We have had high demand for our other speciality,Lapageria and as a result have few plants left now. It does look as though our stocks of this plant may be quite limited for the next year but please enquire.
Daphne x rolsdorfii 'Wilhelm Schacht'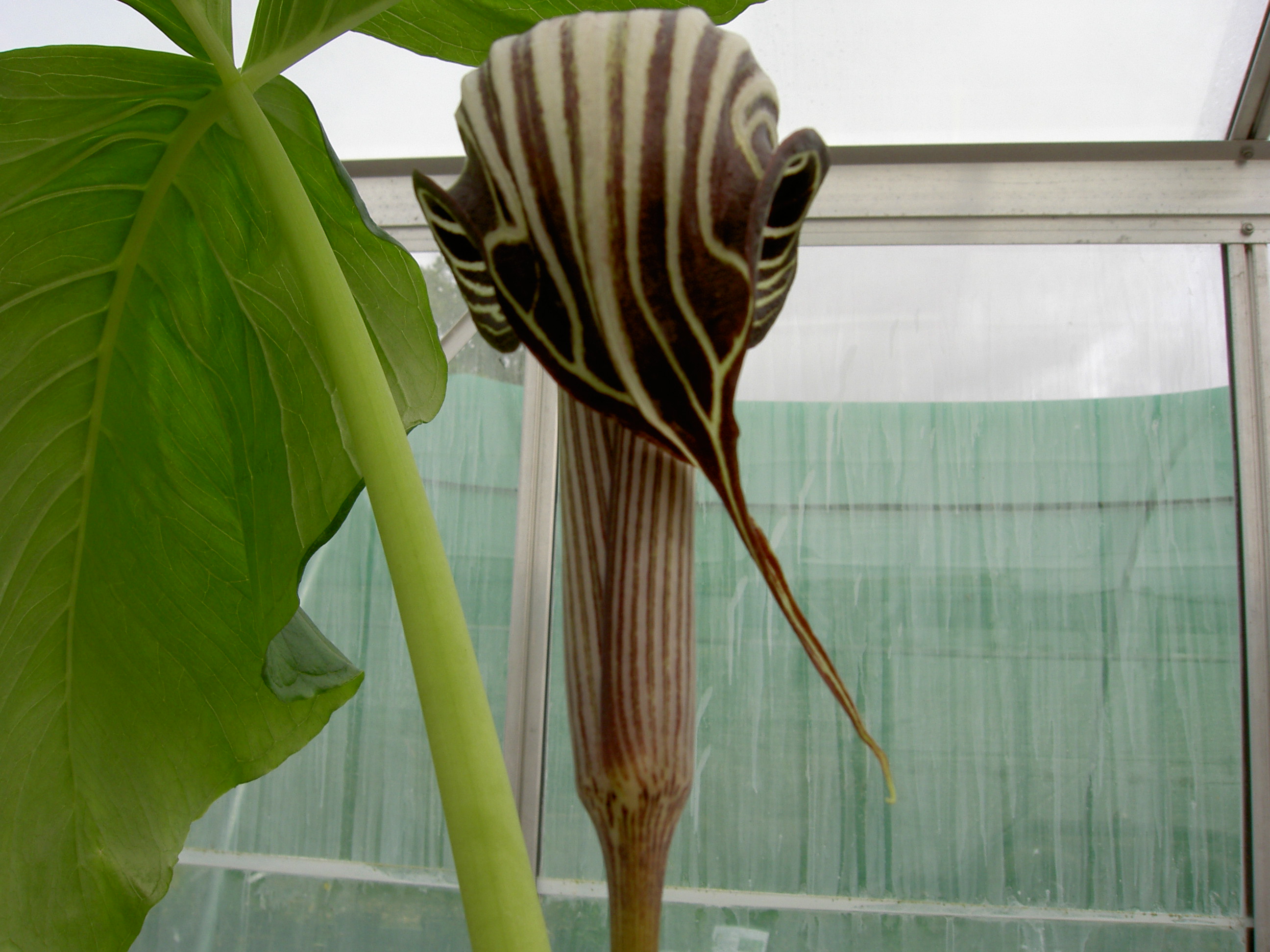 Arisaema costatum
Catalogue Pages 1-11 Shrubs A-Z (including climbing plants)
Catalogue Pages 12-14 Woodland and Herbaceous Plants